Virtual or Pay it Forward
♥
 Gift someone that has been impacted by the recent fires a bottle of self love
 This handcrafted Aromatherapy Love Scrub will be forwarded onto bushfire impacted families from Mallacoota & Kiah, NSW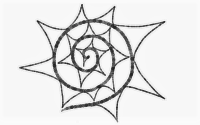 Awaken the Spirit
Invoke Love ~ Mental Clarity ~ Uplift & Purify ~ Rejuvenate & Awaken the Spirit
Nourishing you Skin to Soul

KEY INGREDIENTS
♥Crafted with the finest organic Australian Coffee Beans to exfoliate your skin and waken the spirit.
♥Australian Raw Sugar works as a gentle exfoliate and agent, drawing moisture back to your skin.
♥Pomegranate Seed Infused in Olive Oil ~ This is our own infusion, crafted  & prepared with traditional herbal alchemy processes, over 2 full lunar cycles and
♥Botanicals
♥Rose Powder ~ This powder has been crafted  & hand milled from our own grown roses. Our Roses flourish with in our Eden Apothecary Garden. We grow, harvest and prepare our beautiful roses by the calling of the moon.
♥Acai Berry ~ Sourced from a local grower, we gently hand mill these little berries over 1 lunar cycle.

 All ingredients and blended under the light of the full moon and the Essential Oils that bring this scrub all together are
 Pure Essential Oils
♥Rose Geranium
Physical ~ Works at a cellular level to renew and repair the skin, speeding up the healing process
Emotional/Spiritual ~ This amazing botanical is Ruled by Venus and Represents the Water Element. It will protect against negative energies and promote a balancing and uplifting vibration.

Opening the heart energy, and allowing one to connect with the vibration of Love
♥Peppermint

Physical ~ Has a cooling effect on the skin and is used in traditional medicine to relieve pain.
 Emotional ~  Works on the neurotransmitters in our brain to bring mental clarity and awaken the spirit, combating depression . A great pick me up when one is feeling tired and fatigued.
Esoteric/Spiritual ~ Used for purification, and enlightenment. In meditation and ritual practise, peppermint allows one to clearly see the path ahead
Love & Blessings
From the Earth to the Heart
 ♥ Your Love & Support is greatly appreciated♥
We invite you to enter our online apothecary & browse our entire handcrafted Sacred Botanical Skincare & Emotional Wellbeing collection